What Should I Wear?





We know first impressions are important, and we'd like to think they're primarily based on personality, right? Wrong. First impressions are largely about on how we look. So when you're getting ready for that all-important first date, think about what you are going to wear. Dress to impress, but also dress to show your personality. Keep in mind the activities you have planned for evening, and dress accordingly. If you initiated the date, make sure your invitee knows your plans as well so that he or she can dress appropriately.



Footing the First Date Bill

Who pays for a date? It's not as clear as it once was. More and more, dates -- even people who have dated for years -- split the tab at the end of the evening. But on the first date, whoever asks for the date should pay. If you decide to continue seeing each other, alternating payment during subsequent dates is only fair. Make an effort to choose activities that fall within both of your budgets.

First Date Don'ts

First dates are scary, and you might want to surround yourself with friends to ease your nerves. But remember, first dates are for getting to know the other person. So, never take a first date to a party that your friends are throwing. This will put your date at a disadvantage since he or she does not know anyone. Additionally, you may be distracted from your date by your friends, even if that is not your intention. Plan that first meeting around an activity that you and your new date can enjoy together...alone.

Try New Things

No one likes to look like a fool. But we often have the best time when we do! If you are on a date, and your partner suggests you try something new -- a new food, a new sport, a new activity -- consider it. Try it. If it's not illegal or immoral, why not? You may find out that you like it or that you're good at it. And you and your date will be closer because you discovered it together. Don´t be afraid to fail. Just let your date know that this is a new thing for you and you´re nervous, yet willing to try. It could be fun!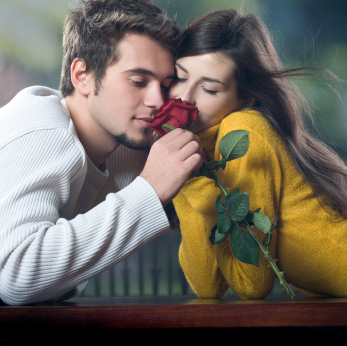 Gift For First Meeting

Bring a single flower for your first pre-date meeting
1) A simple carnation or daisy would be a nice casual way of saying "nice to meet you".

2) Stay away from candy, you don't know if the person is on a diet or if they even enjoy sweets.

3) When buying the flower, ask the florist to put the plastic clear water tip on the cut stem. This will insure the flower will maintain freshness till the next day.